It's that time of year again when TWD and AHS are back on our TV's, things go bump in the night and everyone is wondering what to do for Halloween. 
Here's my definitive guide for What's On in Milton Keynes for Halloween 2016!
FOR BIG MONSTERS (ADULTS)
The 9th Annual Stony Stratford Zombie Crawl
FREE
Saturday 29 October
7pm
Stony Stratford
Starting point: Fox & Hounds
Now in it's 9th horrific year, this annual zombie fest is a much loved feared local event that is now as traditional to Halloween as roundabouts are to Milton Keynes. Thousands of zombies resurrect themselves and revel up and down the high street and in and out of all the pubs in this quaint old market town. Best of all it's FREE.
LouBou tip: If you're dying to get started and can't wait for the official start time 7pm at The Fox & Hounds then a stray zombie told me to meet at The Duke of Wellington at 6pm. 
MK11 Presents: Stony Zombie Bar Crawl Official After-Party
£6ADV – £10OTD
Saturday 29 October
8pm
MK11 Live Music Venue & Sports Bar Kiln Farm
The "official" after-party for the Stony Stratford zombie crawl. Giving zombies the opportunity to feast on hot dogs or warmer flesh at one big venue with live music AND it's open until late (2am). I advise getting your tickets in advance to avoid being quarantined and forbidden entry if it's a sell-out.
LouBou tip: Stony Stratford will be heaving with zombies on the 29th and with some pubs operating a one in, one out policy it might be too busy for some. I'd head to MK11 earlier than last orders for warmer flesh and easier access to drinks blood. 
B-Movie Rock n Roll Nightmare! – A Craufurd Halloween
FREE (until 11pm then £5OTD)
Saturday 29 October 
8pm
The Craufurd Arms Wolverton
The alternative pub and venue in Wolverton is hosting a fancy dress Halloween extravaganza with prizes for the best dressed, a big screen with the best (and worst) b-movie horrors of all time and DJ's on hand to play you the most horrifyingly cheesy tracks along with the rock, metal and indie classics. Open until late.
LouBou tip: Avoid dressing as Harley Quinn or a Killer Clown, sure to be top of the unoriginal costume choices for 2016. 
FOR LITTLE MONSTERS (KIDS)
Halloween Party with Emily's Star
£6 per child – £2 per adult – Under 1's FREE
Monday 31 October
4:30-6:30pm
Unit Nine Venue & Studio Old Wolverton
If you're a Mummy (in bandages and all) like me then you understand the concern of taking little ones out trick or treating, particularly in flimsy costumes when it's getting cold and dark much earlier . Avoid all those worries with a Halloween disco that actually falls on Halloween itself! A two hour disco for the children with free air hockey and table football games. Licensed bar and hot dogs for sale and best of all, it's helping raise funds for local charity Emily's Star.
LouBou tip: Get your kids on the dance floor early and show them how to do the Monster Mash. The sooner they tire themselves and burn off all that Halloween sugar, the better (It is a school ghoul night after all).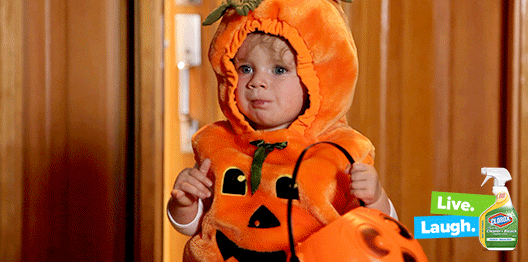 Frosts Halloween Circus – Woburn Sands
£6.99 per person – Under 18 months FREE
October 22 – October 31
Frosts Garden Centre Woburn Sands
The Frosts Halloween Circus comes back to haunt Woburn Sands with numerous shows between Oct 22-31. This will be the first year that I take my own little monster to see what a Halloween circus entails entrails. They are promising a fun, family orientated, thrilling circus show and I personally can't wait to visit.
LouBou tip: I'm taking my energetic 2 year old little monster to a 10:30am show as it's the best time of day for him to sit still and give attention for a length of time and it completely avoids his mealtimes. 
FOR THOSE MONSTERS WHO LOVE TO STAY AT HOME 
Whether you've got Satellite TV, Netflix or Freeview there is an abundance of spooky delights to feast your eyes on from now until Halloween. Whether you prefer something supernatural, gory or even funny – there is something for you to screen scream at home. Or dig deep into your DVD collections and pull out your favourites!
LouBou tip: Stock up on delicious Halloween goodies, order a pizza and sink so deep into your sofa you'll need a map to get out. 
FOR THOSE WHO HATE HALLOWEEN AND MONSTERS
It only comes once a year so don't fret if you're not a massive fan of Halloween. Put up a sign at your door saying "No Trick or Treaters please" and shut the curtains on the darkest holiday of the year. Remember, you can always watch X Factor (a whole different kind of scary).
LouBou tip: Christmas is just around the corner, focus on that.
Have I missed an excellent Halloween event happening in Milton Keynes? Email me at loubou@gmail.com