It's the year of getting naked at Lush and I don't just mean stripping off before jumping in the bath…
It's been a quiet few months for me and Lushing, as I hurry to use all my Christmas, Halloween, Mother's Day, Valentines and Easter Lush supplies from the past 12 months.
I sadly wasn't able to attend the Lush showcase in September and I haven't really been paying attention to what has been happening at Lush, in stores or in the Kitchen. So, when I attended the Halloween/Christmas launch bloggers event at my local Lush store in Milton Keynes, I was excited but not expecting to meet anything new. Just the usual wintery goodies that I have come to expect year after year.
It was clear from the beginning of the evening I was wrong and there was something new and so Lush for us to see, take a look at the first products I was shown…
NAKED lip tints and naked lip scrubs! By naked, I mean, no packaging!
Originally lip scrubs to me are little glass pots of sugar scrub and lip tints are either in tins or in screw up lipsticky-type tubes, but Lush has done away with them for these new products and put them inside a solid but very easily soft and usable bars. The lip tint might look boring and weirdly coloured but this baby is bright pink when used! The most colour I've seen in a Lush lip tint AND it feels more moisturising than usual too. I personally have always found Lush lip tints quite drying and not all that fun to use on a daily basis, maybe this will now change?
Lip schtuff isn't the only bits to get naked for Christmas this year. There is NAKED shower gels*, body conditioners and body lotions!
*Actual shower gels, in solid form, NOT soap. AND you can still buy the bottle versions if you fancy it, Lush is about choice and there's even more to be had now. 
This new naked movement is part of Lush's commitment to making a difference in our world, all whilst giving us products that damn well do their job fantastically. Small changes and seeing things in a slightly different way, like how we use products and packagings can add up to a mahassive change to our planet and our crazily overused landfills. If you didn't know, one of the very first Lush products was a solid shampoo, eliminating the need for a shampoo bottle, so this naked thang is their original baby brainwave, helping everyone to help look after our home.
-Helping the earth smells sexy-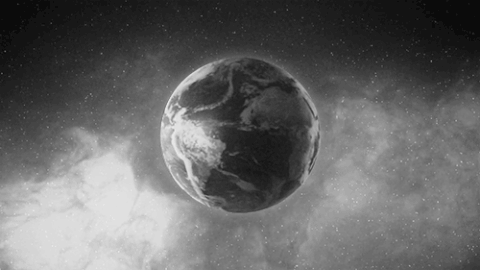 Also new for 2017 are JELLY BOMBS!
Part jelly, part bath bomb. These might look like a normal bath bomb but after throwing one in the water, it became clear, they are not. That foamy stuff oozing out everywhere was no ordinary fizz, it feels all marshmallowy! It's definitely a strange texture and I can imagine it will feel very different to a normal bomb in the bath, against your skin. I can't wait to try one at home, even more so, as they have SNOW FAIRY ones!
Now here's a look at the Halloween & Christmas items for 2017 that I spied at the launch event*


*not all of them were in yet, so there might be a few more in store now too!
Halloween Schtuff
Bath Bombs
Bubbleroon/Bubble Bars/Reusable Bubble Bars
Bath Melts/Oils/FUN/Body Lotions
Shower Gels/Naked Body Lotions/Naked Body Conditioners
Soaps
-There's now a Snow Fairy one!- 😍
Sparkle Jars/Body Conditioner/Shower Jellies
Thanks for reading and thanks to Lush Milton Keynes for having me! Love, LouBou x