I spend three nights with the Welsh National Opera as they visit Milton Keynes with three different operas.
As an opera virgin, what did I make of it all? Operyahh! or operwhaa?
What is opera to you? Is it…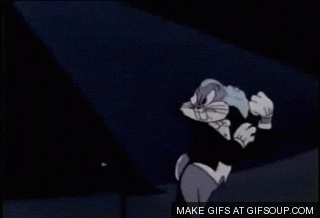 or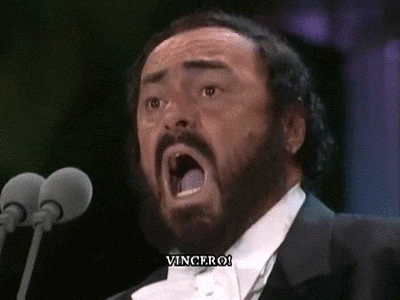 or is it perhaps

or my personal favourite 😂
Even if you've never seen a fully-fledged opera, popular culture has fed you opera in teeny titbits for our whole lives.
From the extravagance of 'the perfect date' on Pretty Woman, Pavarotti making us hold our breath in awe at whatever that song was or even when we tune into the football and hear the opening credits. It's all opera.
I'm probably one of many that had never seen an opera, on its proper opera terms before. Y'know, not just a mention, a fully fledged performance in a theatre.
But this week that changed.
The Welsh National Opera are in town at Milton Keynes Theatre doing a four night run. Three nights, three different operas and then finishing their final night with a repeat performance of one of them. How about that? A huge big dose of opera all on our doorstep and I was gifted tickets to go along and do the treble (not the tenor 😆).
Un ballo in maschera
The first production from the WNO I saw on Wednesday (27th March 2019) was Un ballo in maschera by Verdi.
For my first ever opera show I went in the deep end. This opera was sung in Italian and was full of big dramas.
There was no real reason to worry about not understanding what they were singing, whether I was worried because of the operatic way of singing is hard to understand or because it's a different langue, it wasn't necessary.
High above the stage is a subtitles board which in a quick glance gives you all you need to know about what is being sung. Not that it's entirely needed, I reckon by the actions of the performers and the drama and emotion in the way it's sung is enough to tell you what is happening, whether good or bad. It's handy to get the details fed to you though.
Maaaayyyybe for the first ten minutes it felt weird, like I was cheating by reading the subtitles. Everytime I raised my head to read them at the beginning felt like a huge opera faux pas, but then I figured we do the same for subtitled films, so who's really to judge?
Un ballo in maschera follows the story of a much loved leader / person in power called Riccardo as he pokes at fate and superstition and faces up to his romantic conundrum and the fallout from it.
Operyaaahh moment: The afflicted chorus of people surrounding the mystic lady. Most of them had such mortal wounds they looked like shouldn't have even been alive, maybe they weren't, who knows but they looked great. 💀
Operwhaaa moment: My guess at translating the title was correct, there is a masked ball. I'd always imagined a masked ball being the most extravagant moment for clothing to take centre stage but in reality, it reminded me of a My Chemical Romance video. Pfft!
Tragic, upsetting, dark in places. I loved the drama of this opera! I would really like to see it again, maybe in a different production of it. The story is great. The songs are great. The singers were like woah.
The Magic Flute
My second night at the opera was to see The Magic Flute by Mozart.
This is one of the famous, famous operas. I think. At least, one song from it is. The Queen of the Night aria (below is a video from youtube/WNO of it).
You know it now?
Well the opera itself is kinda comedy. Kinda dark. Kinda religious. Kinda whacky.
So Mozart!
It's also in English. Lots more spoken (rather than sung) dialogue than the previous night. So altogether had a totally different feel.
I'm glad I saw Un ballo in maschera first to get the real tragic, dramatic feel of how an opera can be. I really enjoyed The Magic Flute but it felt more pantomime in parts than opera of the night before. The music however was sooo good and seeing the queen of the night sing aria live. Unforgettable.
Operyaaahh moment: When someone gets their happy ending. 😂🐥
Operwhaaa moment: The giant sea creature, multiplying offspring, the fact the queen of the night doesn't get more stage time pfft (goff talking).
Roberto Devereux
The final opera of the three was Roberto Devereux which I saw yesterday (Friday 29th March 2019).
Robert Devereux, the 2nd Earl of Essex who was executed for treason by Elizabeth I. Cripes!
The opera surrounds Roberto, Elizabeth I and her peers (council type court folk) who are waiting for her to sentence Roberto for crimes against the crown.
The principle singers sung this opera so, so beautifully. It was intense, moving and very emotional.
The set and production was brilliant. Creepy and interpretive.
I am a fan of Elizabethan history and this opera hit the jackpot for me with drama, costume and sound being so captivating.
Operyaaahh moment: The costumes. They're inspired by our very own Vivienne Westwood! 😍🤤
Operwhaaa moment: Even though you kinda already know the fate of Roberto isn't going to be kind, you kinda hope you're wrong and that Elizabeth I can be happy again. Why is life so cruel?
---
Tonight is the last night for the Welsh National Opera in MK but they are back in 2020 with a different trio of operas. They are performing Les vêpres siciliennes (Verdi), The Marriage of Figaro (Mozart) and Carmen (Bizet).
So what do I think of opera? What is it? 
You know how a tv advert is geared up to play the music, run some actions and to stir an emotion deep within you without you even realising it? Opera seemed to do that but turned up to eleven.
It is the bare bones of theatrical storytelling. The stories and songs and most importantly the imagery and emotion were under my skin before I even realised I had allowed them to. That's pretty magic.
Why is it worth seeing?
There is definitely room in everyones life to try opera. Ignore the slander that opera is high brow and reserved exclusively for the upper class. Culture of all forms suffer prejudice; fine art, arthouse film, classical music and musicians. Just STOP IT NOW.
It makes the art world struggle under the burden of being locked out of mainstream and only opens ourselves up to commercialism ruling the creative side of our life. That sucks.
I think opening up ourselves to culture of all forms is part of our learning and experience process that enriches our life and paves the path on how we pass things onto our children and in turn them onto theirs.
Basically, if you get the chance to open yourself up to something, try it. Don't beat yourself up if you don't enjoy it, but at least take a bite first before you knock the taste. You might be surprised.
Will I do it again?
My own opera journey doesn't end here. Hopefully in the not-to-distant future, I'll achieve my dream of seeing the English National Opera at the Royal Opera House in London. Fingers crossed 🤞🏻 but regardless I'll be back in the front rows to see the Welsh treat the MK crowds to more in 2020.
Toodles.
For full transparency I was gifted tickets to all three performances I attended by the Welsh National Opera at Milton Keynes Theatre. However I am under no obligation to post or told what to post when I do. All me.