I take on the BEER MASTERCLASS at Brewhouse & Kitchen Milton Keynes
Well haven't times changed?
In the last few years we have seen some real changes to the landscape in Central Milton Keynes.
Particularly near the centre: MK / Theatre end of CMK, with new hotels, apartments, car parks, art galleries and lighting all changing the area.
The Theatre District, which I should now call 12th Street, although I won't because gah, it'll always be the Theatre District to me, you'll find Brewhouse & Kitchen.
Brewhouse & Kitchen opened last April and you'll find them, if you didn't already know, in the big central unit that used to house Lloyds *shudder*.
Brewhouse & Kitchen have already done MK a huge service by opening up digs here, THANK YOU!
Now let's take a look around…
As you can see any bad memories of Lloyds have been exorcised with style.
Brewhouse is not just a pub, nor just a restaurant, it's actually a microbrewery too!
Brewing beers in their brewery and serving them up to the peeps of MK (above).
Brewhouse has tons of space to enjoy beers and food, upstairs, downstairs and outside too.
Upstairs on the 1st floor they have a shuffleboard table to play. I HAVE NO IDEA WHAT THIS GAME IS and now my competitive game-loving side wants to know and wants to play.
Anyone know and wanna teach me?
And something that definitely wasn't around until Brewhouse did their thing…
JUST LOOK at this view from the balcony of their function room upstairs!
Upstairs, upstairs, up stairs and stairs and stairs. It was many stairs up to it but it was WORTH IT.
There's a full bar (below), a balcony for views, air and keeping those smokers happy and so much space you could throw a party for 200 peeps.
Now time to slink back downstairs and check out the BEER MASTERCLASS. 🍺
Brewhouse & Kitchen have their own academy so you can learn all about booze, beer and brewing.
Why didn't this exist when I was at school?! 😆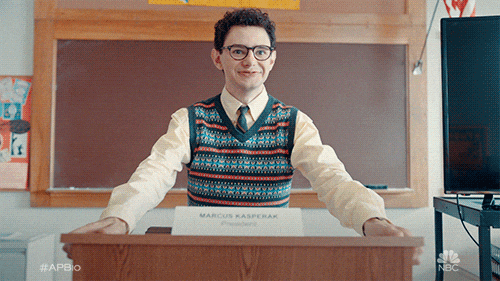 Mr LouBou and I got ourselves seated at the BREWER'S TABLE and were offered a drink to get us started. I (being smug later) ordered a fizzy water because I figured there was about to be a beer tsunami and hydration, kids.
There were two other people in the masterclass and one of them looked 🧐 like a rockstar…
..only Carl Davis, bassist from heavy metal band KRYSTHLA (below). 🎸
He's a local-ish guy (the band are based in Northampton) and he was with his brother-in-law who was celebrating his birthday. 🥳
Lush to meet them both. They were great company for the afternoon. ☺️☺️🤘🏻
We were all given a Beer Tasting Notes Sheet and pen and introduced to our beer expert, Jordan.
Jordan brought out the beers one by one for us. Each beer we were given a third, in thirds glasses.
I am no beer expert so I think I wrote that right. A third of a pint is what we were given in a special little glass (*coo* the glasses were cute).
I think they offer beer flights in these sizes on a paddle, so you can try three different kinds for the price of a pint. Good idea for those who want to explore and be adventurous in the pub.
Jordan was brilliant. Fun, informal and very informative.
Each time he brought out a beer, he discussed it with us, how it was made, what it contained and helped us identify flavours in it. He also gave us ideas of what food would go with it too.
Brewhouse & Kitchen like to pair food with their beers, like restaurants do with wines, so beer lovers can really get into their meals there.
Here's what I tried in this masterclass:
BEER #1
LEGEND CRAFT LAGER
ABV 5%
A standard session lager. Easy to drink, little gassy but the kind we all like to sup for a drinking sesh.
Brewed offsite by Brewhouse and delivered, I learned this lager can be a balls ache because it takes three times as long as some others to make.
I wouldn't turn down a pint of it but I wouldn't turn down many standard lagers. 😆
BEER #2
WEIHENSTEPHANER HEFE WEISSBIER
ABV 5.4%
Brewed outside Munich, this Weihenstephaner is sweeter than the lager and pairs nicely with wheaty foods.
This beat the lager for me on taste.
Ever drunk a Blue Moon? With that orange twang? This one tastes like bananas! It's quite bonkers, but in a noice way.
BEER #3
SAMUEL ADAMS
ABV 4.8%
This was supposed to be the Brewhouse & Kitchen Session Bitter but it was broken on the day so, not to miss out, Jordan served us up this.
Pairs well with BBQ foods. I enjoyed this one.
BEER #4
B&K AMERICAN PALE ALE
ABV 4.8%
Hmm. My brain didn't like that this beer came out with a pale ale name but not a pale name colour. I thought that would be the obvious shade?! 😂
This wasn't one of my favourites but maybe it could be one of yours. I've already heard from one of you who told me you adore this beer and it's the one to go for.
BEER #5
TONGERLO BLONDE
ABV 6.1%
Now you're talking.
Even though it scared me with a mahoosive abv of 6.1% this beer was delicious. It's hiding in the above photo, maybe I had already guzzled it. 😂 I liked it a lot.
***UNPLANNED BEER TASTING***
Jordan bought out Tiny Rebel Peaches & Cream ABV 5.5% for us all to try. THIS WAS SOOO GOOD! If you get the chance to try, do it. I've seen people mention their jam doughnut beer before but this one is the one to try. Lush. 🤤
BEER #6
WILD BEER CO. POGO
4.1%
This one was supposed to be the Brewhouse & Kitchen  Traditional IPA but was off too. I'm super glad that was the case though. We have a winner! This was my favourite beer of the day.
Tasting of orange and tropical fruits. This was a fruity, delicious, almost a soft drink tasting beer.
My sweet tooth approves and I've actually since bought cans of it in the supermarket when I've done my grocery shopping. It really is as good as I remember it at Brewhouse. Hic!
BEER #7
TAILGATE PEANUT BUTTER STOUT
ABV 5.8%
Here's where the beers lost me a little. Look at the colour of that peanut butter stout (above).
It's as dark as my soul.
But I don't want to drink my soul, or this really, it's so nutty and rich that more than a few sips and I was done.
Like em stouty? Maybe this one is for you!
BEER #8
SCHLENKERLA SMOKED BEER
ABV 5.1%
And just when I thought things couldn't get worse. This one came out to finish us all off.
WOW. This is a dark and intense beer.
Maybe suited to a little sip on Christmas Eve before turning in for bed? Definitely not a session drink for me.
Whilst we went through all the eight beers, we were given a couple of bowls of nuts to share. Spicy ones and dry roasted. Is there anything better than salty and spicy nuts when you're having a drink? Mmm…
So that was the Brewhouse & Kitchen Academy Masterclass.
It was a very, very fun two hours. Lots of giggles and jokes in a relaxed setting. We weren't rushed, felt looked after and best of all…
To be able to try different beers and learn about them when normally they are just taps or bottles behind a bar that we know nothing about (and won't risk a drink one) was AWESOME!
Super glad I found some beers that I will continue drinking in the future.
And I'll definitely ask pubs what they recommend and be more confident about my beer tastes in the future too.
Look at the huge two pinters the guys bought after the masterclass (above). 😆
Whilst we were supping away, Richard Bowie came over for a chat.
I mentioned Brewhouse & Kitchen is a microbrewery and make beers at the Brewhouse in CMK, well Richard is the head guy that does all that hopping and brewing and beercraft. Everyone wave at your monitors 👋🏻 (he can't see you! 😂).
He brought us over glasses of something he had just made. It wasn't quite finished but we were all allowed a taste (below). It sure was quirky tasting.
Then as if by magic it was time for food!
There's a special ACADEMY MENU for people to add onto their masterclass (below).
I went with Jordan's recommendation of the BBQ Smoked Brisket Burger (below).
I enjoyed it with another pint of Wild Beer Pogo (above). 🤤
The chips were fried to crispy fluffy seasoned noms. They went down so well after all that beer. The burger was good and I inhaled most of the entire plate.
But now we are getting serious.
You know me. I can't leave a place without looking at the dessert menu and without having a cup of tea.
I went for the Cheesecake which was GIN & TONIC (below). AHHH!
The hot cup of tea was the perfect way to regain my composure and perk myself back up for the rest of the day.
Then it was time to say goodbye. 😭👋🏻
Do you fancy going to a masterclass at B&K yourself? Keep reading…
BEER MASTERCLASS's at Brewhouse & Kitchen start from £25pp and you have options to add food to them.
For the amount of beer that was provided that's a great price.
For the amount of giggles and fun we had over two hours, it is a great, great price.
I would definitely recommend it to people looking for fun activities to do in Milton Keynes.
I can't wait to do another masterclass myself now.
Thanks for having me Brewhouse & Kitchen. 🖤
*Disclaimer Bits*
Date of visit: 22.06.2019
I was invited and gifted the Beer Masterclass and food and drinks featured in this blog. However, all opinions, words AND hangovers are all my own. 🤪