Murder in Milton Keynes? 😱
Everyone's a suspect in The Mousetrap but can you figure out WHODUNIT?! 🕵🏻‍♀️
It felt good to be back at Milton Keynes Theatre yesterday.
Summer is now in its last few weeks and I find myself looking forward to the Autumn season and the lineup of shows waiting to come visit.
And to really get me in the mood for colder temperatures, how about a murder mystery?
I always associate the darkness of crime, murders and whodunits with colder climates. Maybe a simple metaphor but if it is good enough for Agatha Christie (The Mousetrap is set in a brutal snowstorm) just call me a simpleton and stoke the fire for me. There's a reason people shiver when they're really scared!
Still keeping one foot in the sunshine, I grabbed a strawberry and lime cider and propped up in the foyer with murder on the brain (solving not committing, tsssh!).
Murder has been a part of my life since I was a kid (😂 again, shh!).
I grew up on a steady diet of Columbo, Perry Mason, Inspector Morse, A Touch of Frost, Murder She Wrote and hell, I'll admit it, The Father Dowling Mysteries.
I look up to those super sleuths, their ability to fit the facts together without ruining a case to bring victims to justice and each do it with panache and their own unique style.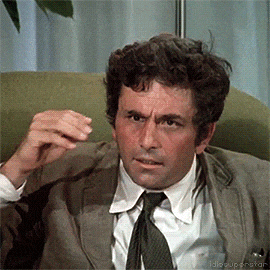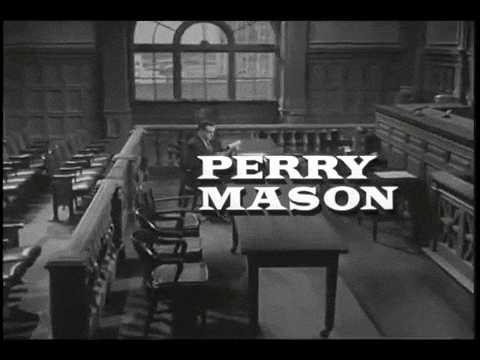 OH AND EVEN THESE TWO! 😆👇🏻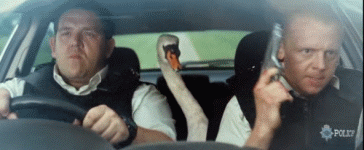 The first mystery of the night however, wasn't a murder at all, it was the technical difficulty that prevented the show from starting at the advertised time.
Sat peering into the darkness, with the murmur of a huge audience around me, it was the perfect confused setting for a night of pondering, but now instead of whodunnit, it was more, what had caused the delay?
What are the million in one reasons there could be a delay in curtain up? Costume errors? Nature calling? Giant spiders blocking the backstage? 🤔
After a not-too-brief 35 minutes the lights finally lit up the curtains and we were informed they were ready to begin.
We were off.
Set in 1950's, The Mousetrap has a variety of characters that reminded me of Cluedo, all so different but sharing one similarity, that posh upper crust that seems to lend itself time and again to mystery stories.
Posh house, posh guests with posh backgrounds and then bam, a murder in the drawing room. What will the neighbours think?
We all craned our ears and raised our eyebrows when they each in turn exposed what may or may not be a clue to finding the perpetrator.
Twist and twist and then the big reveal!
IT WAS THEM!
I'm not going to tell you who did it. We were asked by the cast at the end of the show to not reveal the secrets of the show outside the theatre, but if you do happen to go see it, message me who your suspicions rested on and whether you were on the money?
FYI I got it wrong! 😆😂
About to hit 67 years on the West End, a continuous run, the longest run of anything EVER! The Mousetrap is a testament to our love of mysteries.
If the TV or book murder mysteries are your thing, why not give it a go in the darkness of a theatre.
I'm sure it's to die for.
The Mousetrap is at Milton Keynes Theatre 19 – 24 August 2019.
For full transparency, tickets to the show were kindly gifted to me from Milton Keynes Theatre.