Puppets for grown ups?
Open sexuality, racism, our purpose in life?
Avenue Q is here to teach you more than your ABCs…!
I'm thirty six. I grew up with The Muppets, Sesame Street, Fraggle Rock, Labyrinth and more.
Puppets were everywhere.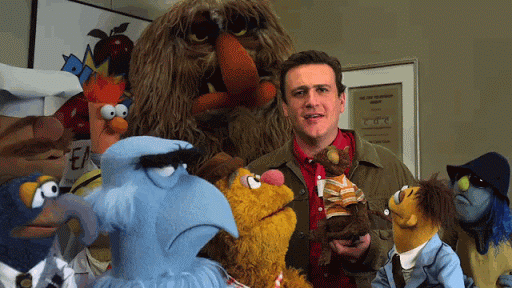 It was a simpler time, before knowledge and power (and porn) were at your fingertips.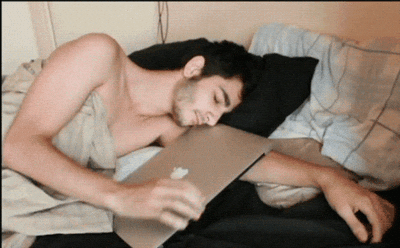 Back in ye olden days, we learned most things from our books and teachers, but we found learning easiest and most fun when we sucked it up from our television set.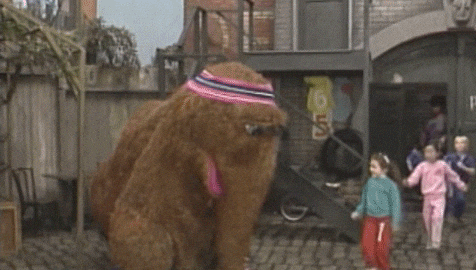 Puppets were there, the Muppets were there! Teaching us from the very beginning our ABC's, our numbers and colours. They were there with songs and dances for all occasions to make our worlds a much more friendly and easy learning place.
Sesame Street was where we all wished we could live. A place where everything was explained, questions were answered, no-one was left behind…
…but then we grew up.
Boy, did we!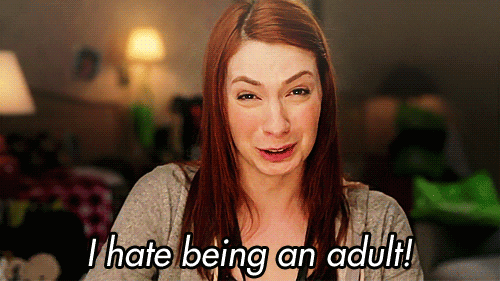 We grew up but some of that magic of the puppets survived.
Our imagination loves to buy into creatures that aren't human, but are, but aren't.
One of my most beloved Christmas films is A Muppets Christmas Carol, I bet you love it too!
Even this guy is a puppet you're sure to know as an adult…crumbs! 👇🏻😆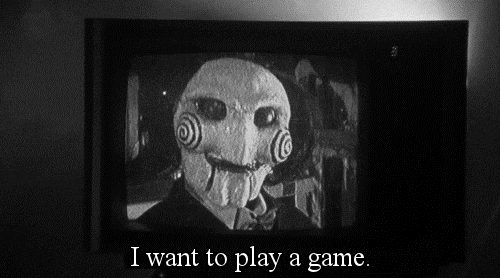 But back to the innocent beginnings that most of us had with the puppets of Sesame Street.
Remember how fun it was?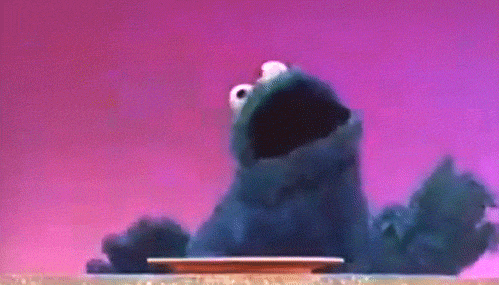 Avenue Q is an adult take on that Sesame Street magic.
But instead of learning the colour BLUE, it treads on adult issues, sexuality and racism, about being confused about what we are supposed to be doing as an adult, about love and everything else in between.
Pretty hard to swallow issues, maybe, but sprinkled with fun.
Ever heard that it doesn't matter the message as long as it's wrapped up and delivered right?
…just a spoonful of sugar will help the medicine go down?
That's the puppets 'Sesame Street style' on Avenue Q on a spoon for you to swallow down by the gulp full.
The puppet shares human characteristics but is by far lighter and easier to listen to when dealing with all the stuff they don't teach you on Sesame Street(!).
To give you an idea. There's numbers in Avenue Q called What Do You Do With a B.A. In English?, It Sucks To Be Me, If You Were Gay and The Internet Is For Porn to name just a few. 😱😆😂
You get my drift?
Before watching Avenue Q (for the first ever time!!) I was extremely lucky to spend some time with the Bad Idea Bears.
If you haven't seen the show before, the bad idea bears are like the angel and devil on someone's shoulders helping them with decisions, except these bears are the devil and the devil. 😂 They are hilarious.
Aside from grilling them on all the inappropriate things you'd want to ask someone who is furry, naughty and always has a hand up them, I found out some bites of Avenue Q trivia:
There are no puppet classes in professional performing arts training, so most of the cast come without puppet training to Avenue Q (that's how the show likes it, they can teach 'em their way, the right way)
Holding a puppet can HURT! Cast members get treated with lots of massages and care to keep them moving without puppet aches.
If you want to get puppet ready, lift your arm at the elbow, keeping it close to your body. Then do the duck hand position and turn it out away from you. Then hold it. OUCH!
To move the mouth of the puppets you don't do an open and close hand, like you'd think, you only move your thumb (just to make it harder) it makes the puppet move their mouth more realistically and also is ridiculously hard. Try it!
The cast who operate the puppets are in clear sight for you to see. They wear dark clothes so your eye locks onto the bright coloured puppet instead of it's operator.
Some of the cast operate puppets but don't do their voices. Being super slick in actions when another actor is voicing them is an amazing skill!
Kate Monster/Lucy The Slut is voiced by the same actor CECILY REDMAN (she is AMAZING!) but she also does the incredible feat of switching between the voices of both characters when they exchange lines. Bonkers! Mad talent! Mind blown!
There's a song It Sucks To Be Me but whose life sucks the most? Bad Idea Bears say it's Gary Coleman. Poor Gary Coleman! 😅😭😂 (Whatchoo taking about Bou?)
Before I said goodbye so they could get their slap on ready for the show they recorded a little message for me to share with you… 👇🏻
And you really should follow their ideas or they might cry, or die(!)… so check out my instagram here -> www.instagram.com/loubou_uk and give me a big furry follow. YAY!
Then it was time for me to get ready for the show too.
I met up with my lovely friend Mark and grabbed a drink so I was suitably watered for the performance.
As soon as the opening song lit up the stage (The Avenue Q Theme) I knew this was going to be the breeziest easiest and funnest show to watch.
The music makes it impossible to not tap your toes and have a lightness in your heart that is straight out of shows like Sesame Street.
There was a little hiccup two songs in where technical difficulties halted the performance for twenty minutes or so, but it was opening night and that's live theatre, it didn't matter, before we knew it they were curtains up again.
The show is full of warmth, wit and perfect comedy timing, The Internet Is Made For Porn was hilarious (below).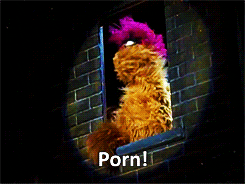 I was emotionally invested in the characters and throughly enjoyed my time with them while they lived on Avenue Q.
Would I recommend you go see it? You bet your arse I do!
Avenue Q has jumped right up into my most beloved musicals and I don't see any of you muppets changing my mind!
Avenue Q is at Milton Keynes Theatre 10 – 14 September 2019.
For full transparency, tickets to the show were kindly gifted to me from Milton Keynes Theatre but all my fuzzy feelings are my own.