It might be Tuesday but it's full of weekend vibes at Milton Keynes Theatre because it's SATURDAY NIGHT FEVER
You can't see this 👇🏻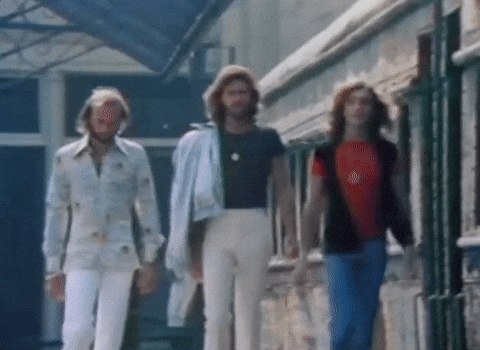 or this 👇🏻
without hearing this 👇🏻
Stayin' Alive by the Bee Gees is from the 1977 film Saturday Night Fever. 
Even if you haven't seen the film, I bet you know it stars John Travolta. I bet you would guess that he wears a white suit in it too (and be correct).
Saturday Night Fever is like that, its unmistakably memorable.
Tony Manero (Travolta in the film and Richard Winsor in this UK Tour) is a Brooklyn boy who dreams big every weekend on the dance floor of his local club 2001.
The stage adaption which follows the same storyline as the film was debuted on London's West End in 1998 and is now on a UK Tour as a Bill Kenwright production and at my local theatre in Milton Keynes this week.
It's 2 hours of Bee Gees hits including Stayin' Alive, Night Fever, Tragedy, Disco Inferno and How Deep Is Your Love.
Huge disco numbers, some that are so popular they've been covered by some of the worlds biggest musical artists (Yass Steps! 💁🏻‍♀️)…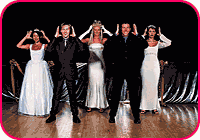 …and dance moves that they even get a huge moment in my favourite comedy film of all time Airplane!
… ☝🏻😂
Fans of the original Saturday Night Fever film are going to LOVE seeing it on the stage.
Richard Winsor takes on the role of Tony Manero (made famous by Travolta) and manages to make two hours of the most strenuous dance moves look like a fun day out. How he managed to do that and still be smiling by the curtain call, I have no idea. I'd be collapsed on the floor, being swept up like the mess at the end of 'that' Airplane! disco scene.
Stephanie Mangano is played by Olivia Fines and is an absolute goddess who dances like it's zero effort, sings like an angel and looks stunning to boot.
There's three incredible vocalists that carry you throughout most of numbers accompanied by a live band.
The band and singers are so good that you would easily go and see them on their own performing Bee Gees songs, or hell, anything! Just play and sing, you guys rock so bad.
The rest of the cast is made up of incredible dancers who when they are all dancing together on that disco floor make an incredible scene to watch. They actually make you feel like you should be dancing with them and by the end of the show, you are!
While this is a story surrounding huge disco numbers, there is a really heart touching story underneath. Tony Manero, the boy who wants to dream bigger than the hard-knock life he knows, a black sheep of his family who just wants to be successful and recognised for it. Join him and his friends as they struggle with life on the wrong side of the bridge, balancing religious ideals, letting the disco life spill out into the midweek and implications of their actions that push life and death a little grittier than any sexy dance move ever could.
It might be Saturday Night Fever but you're gonna be feeling this one for the rest of the next week too.
Saturday Night Fever is at Milton Keynes Theatre 15 – 19 October 2019.
For full transparency, tickets to the show were kindly gifted to me from Milton Keynes Theatre.