You can bet your boots these are the kinkiest to stomp into MK
Local story turned film turned musical with music and lyrics from the iconic Cyndi Lauper is at Milton Keynes Theatre RIGHT NOW!
Walking up to Milton Keynes Theatre last night, I got to see that final E!
Look at that lovely new signage.
MK Theatre was always tucked away from the road but now it's shining bright and super easy to spot.
I was here for the musical KINKY BOOTS.
Ahh boots. We know you're special.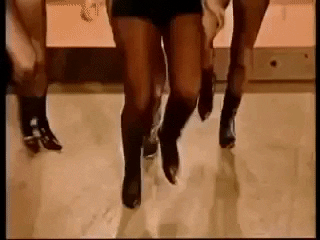 Boots are not just shoes. They're sex. They're an emotion. They're this. 👇🏻
And the Kinky Boots that are visiting Milton Keynes right now are ones you're gonna fall for, as much as you fall in.
This musical is based around actual real life events that happened just across the county border in Northamptonshire. Stilettwooah!
I haven't yet seen the (non-musical) film Kinky Boots, and this was my first time with the musical, so I couldn't wait to get my butt on my seat and for the show to begin.
If you didn't know, Northants was a thriving shoe manufacturing county.
But what I bet you do know, is the change that's happened over the past couple of decades with our fashion goods businesses and the British high street.
We've seen some huge changes in our spending habits and the how and where our fashion products are made and come from.
With overseas producers cutting quality, forgoing good materials but most of all, cutting the prices, the quality workmanship of leather shoes weren't wanted anymore.
With shoe factories closing down all across the Northampton area, we meet Charlie Price, the son of Mr Price, owner of Price and Son.
Charlie doesn't understand his father's passion and love for shoes but when he inherits the family factory and finds it on the brink of bankruptcy, he learns passions go a lot deeper than any shoe sole could, at least until he meets Lola (below).
Realising to secure the factory's survival, Charlie needs to make not only extraordinary changes but some extra extraordinary boots too.
With Lola's help, Charlie steps out of his own shadows to find his own passion for shoes and his place in the world.
Kinky Boots is at Milton Keynes Theatre for an impressive run until November 9 and with a very impressive cast to boot too (see what I did there? 😆).
Kayi Ushe (pronounced Sky without the S and Touché without the T)  who plays Lola is fab-u-lous (pronounced with extra FAB!).
Joel Harper-Jackson plays Charlie Price, the boss man who learns how to be the one really wearing the boots.
The partnership on stage between Lola and Charlie Price is brilliant, as is with Lauren who is played by Paula Lane. She will have you chuckling (below).
This is a brilliant musical to fly the Northamptonshire flag around the world. It's home-grown and feels authentic and real but with all the pizazz you expect in a musical. It has some really touching moments that tug on your heart strings and some even bigger moments that will have you wanting to tug on your own kinky boots.
And with the story accompanied with music and lyrics written by none other than 80s icon Cyndi Lauper, you probably won't need much convincing that it's a good 'un.
Oh and it got a huge Kinky Boot-wearing standing ovation last night too.
Kinky Boots is at Milton Keynes Theatre 28 October – 9 November 2019.
For full transparency, tickets to the show were kindly gifted to me from Milton Keynes Theatre.